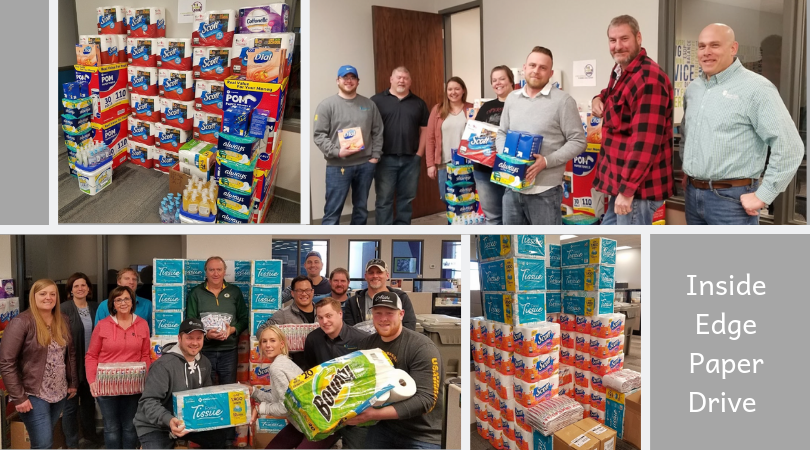 Inside Edge's Paper Drive
548 Pounds of Success!
Employees of the Inside Edge headquarters participated in a friendly office competition in support of charitable giving. The two teams each selected a charity they were raising "paper products" for and over the course of two weeks collected items for donation. The teams chose the charities The Open Door and Neighbors, Inc., both local food shelves.
The competition heightened as the deadline neared. Team members kept bringing in products one after the other, making the leading team title switch repeatedly.
Overall, the event brought loads of success with a total of 548 pounds donated to the charities. The Open Door team took the win with a 278 pound donation followed by the Neighbors, Inc. team who raised a 270-pound donation.
Both teams were able to raise:
Toilet paper – 804 rolls
Toothbrushes – 420
Toothpaste – 200 travel sized tubs
Feminine Hygiene – 1200 boxes
Kleenex – 168 boxes
Paper Towels – 264 Rolls
Laundry Soap- 70 pounds
Hand Soap – 50 containers
Bar Soap – 40 bars