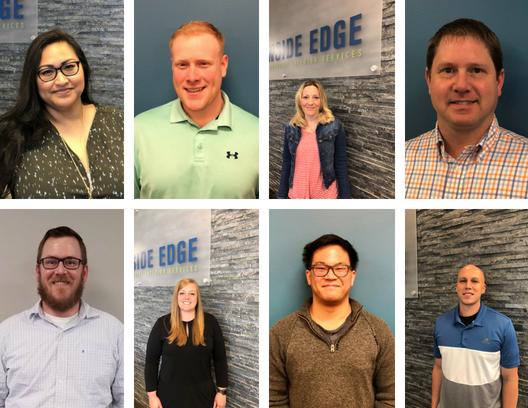 Spring/Summer New Hires
See all of the new faces and fresh talent we have gained on our growing team!
Project Coordinators/Managers
– Erik Rude
– Travis Dedina
– Abby Gilbertson
– Nick Adams
– Katie Lyons
Account Management
– Aaron Mackie
IT
– Paul Chang
Network Services
– Sarei Nelson
Welcome all to Inside Edge! We are lucky to have you as part of our team.