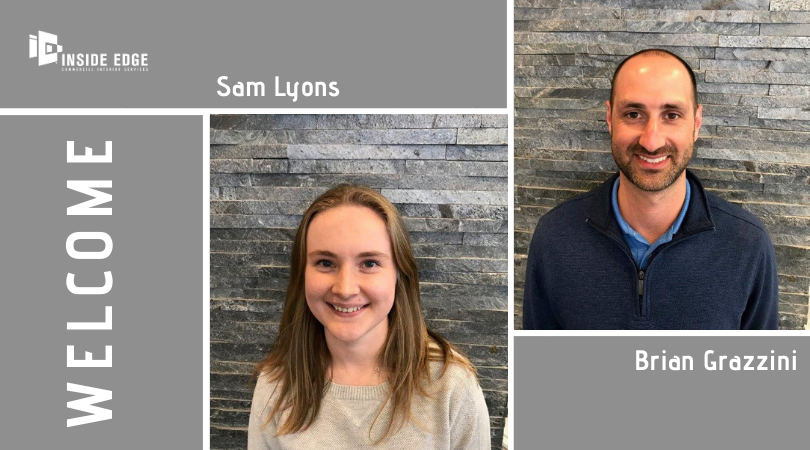 Welcome to the Team!
Inside Edge welcomes Sam Lyons and Brian Grazzini
We are excited to add Sam to the Project Coordination team and Brian to our Project Management team. Both bring years of customer experience and an energy to learn and grow.
Inside Edge is thrilled to welcome both to our team and excited to see the great contributions they will make to our company!