Fixture Moving
Whether it's fully stocked shelves, cubicles or furniture, Inside Edge has the resources and the know-how to quickly and safely move fixtures. We understand that your merchandise and furniture is valuable and we take great care in keeping everything damage-free while minimizing the interruption to your business.

Tough Jobs Made Easy

When it comes to fixture moving, one size does not fit all. Whether you're replacing small amounts of flooring, or remodeling entire spaces, it's important to work with experts who understand your specific application. Inside Edge has the range of technologies to seamlessly move your furniture and fixtures, quickly and safely, saving you time and money.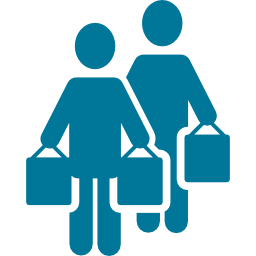 Seamless Performance

Often times having to move fixtures or furniture can hinder a company's ability to do business. However, with our experience and technology, we are able to move almost anything, replace flooring, and get the facility back to normal with minimal interruptions to daily activities.

Additional Challenges

Cubicles, furniture, and retail shelving all pose their own challenges. Inside Edge makes sure to account for any contingency with our plans. Even fully loaded shelves are no issue with our patented Gondola Jax™ which allows us to move entire shelving units with minimal demerchandising. Ancillary challenges like dealing with electrical issues are quickly mitigated by our extensive database of service providers.