Moisture Mitigation
Moisture challenges have become one of the most common and costly issues in the remodeling and construction industry today. There are several approaches that can be taken to correct a moisture-related flooring failure. Our Inside Edge team is experienced at accurately assessing the site situation and exploring all options while helping you weigh business implications.

Accurate Problem Identification

Using our network of 160 expert testers, we quickly get eyes on site and visually inspect the situation. Signs such as bubbling, curling, adhesive breakdown, or even complete release of the flooring material are often signs of a moisture issue within the concrete slab. Going beyond an eye inspection, using the latest tools, we perform calcium chloride and relative humidity tests. The results are then sent back to our offices for analysis and reviewed with you.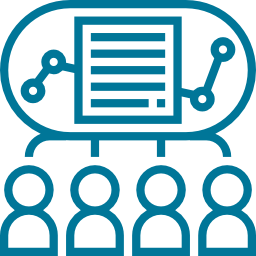 Creating Custom Solutions

With dozens of potential solutions there is no remedy that works in every situation. That is why our team of testing managers, installation experts, and project managers discuss every case individually. Once a data driven solution is established our team gets to work acquiring the right labor and resources needed for the job.

High Performance Installation

With a plan and team in place we use a variety of reactive penetrants, membranes, coatings, or other products chosen specifically for each situation. We don't just install new flooring; we ensure that it will be done properly.