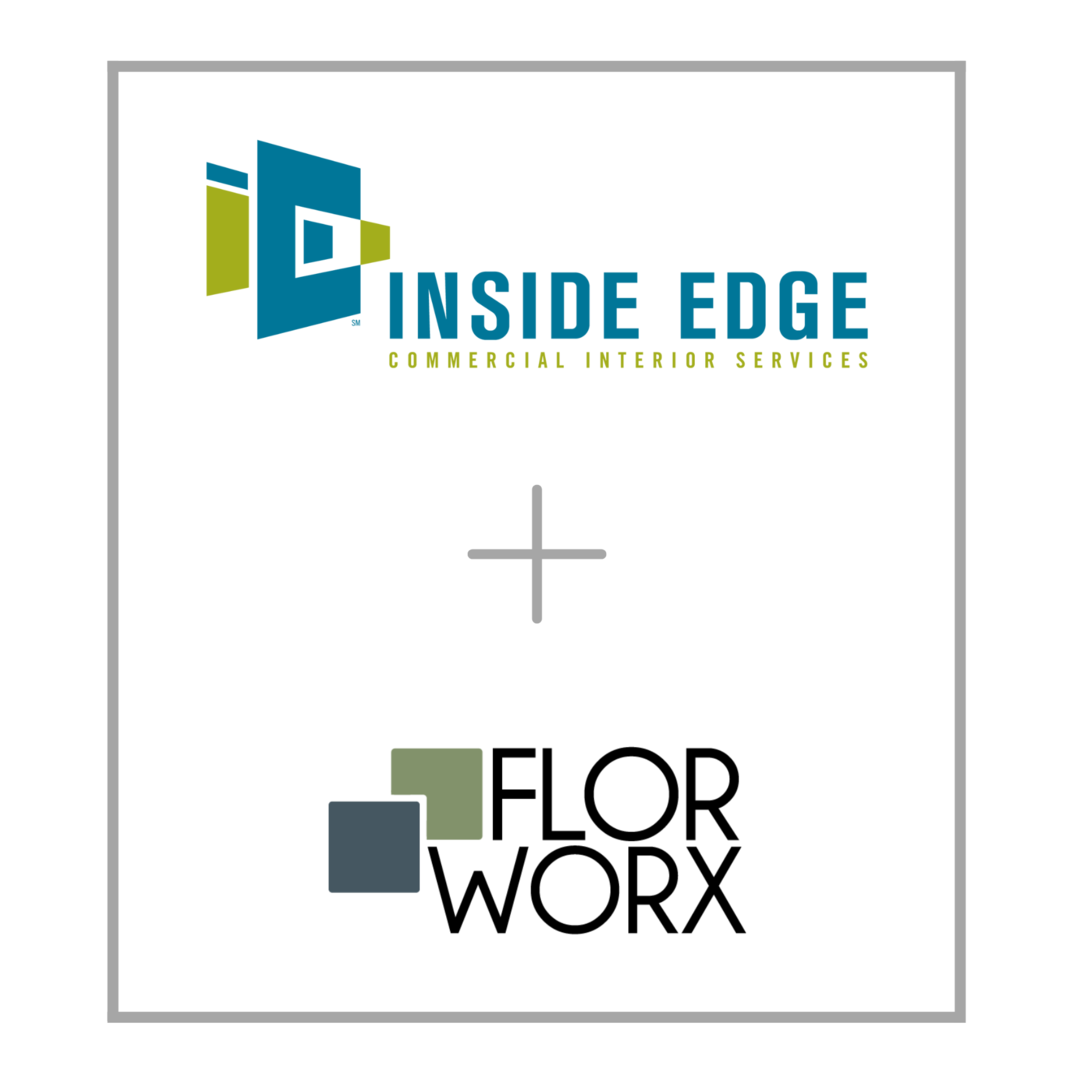 INSIDE EDGE COMMERCIAL INTERIOR SERVICES ACQUIRES FLORWORX AND HOME CHOICE FLOORING
Eagan, MN — Inside Edge, the industry leading commercial flooring installation and project management company, welcomes FLORWORX and its sister company, Home Choice Flooring, into their growing network of highly qualified flooring dealers across the country. FLORWORX is a full-service commercial and residential flooring dealer working closely with the biggest and best builders and general contractors in the Atlanta area.
The acquisition of FLORWORX fits into Inside Edge's vision of having local representation in the top 35 markets across the United States. Spencer Collins, the CEO of FLORWORX, comments, "We are thrilled to join a nationwide brand like Inside Edge that has the ability to help us scale and better service our customers within the Healthcare, Multi-Family, Hospitality, and Custom Home segments here in Georgia".
FLORWORX and Home Choice Flooring will continue to operate under their own brand names.
Headquartered in Eagan, MN, Inside Edge now has a local market presence in Norcross, Georgia; Placentia, California; San Antonio, Texas; Tucson, Arizona; Phoenix, Arizona; and an affiliated partnership in St. Louis, Missouri, through CI Flooring.
________________________________________
About FLORWORX
In more than 15 years of doing business, FLORWORX has earned the reputation of being one of Atlanta's leading full-service flooring contractors. No matter the project size, their goal is to join their customers to build exceptional projects in budget and on time.
While in the business of flooring, they are driven by a desire to build valuable relationships with their customers, to build a community amongst their employees, and to do their work with exceptional integrity and excellence.
Learn more about FLORWORX at www.florworx.com
About Inside Edge Commercial Interior Services
At its core, Inside Edge is a nationwide project management and flooring installation company, specializing in multi-site location roll outs with an expertise in retail remodel projects.
Inside Edge has begun to expand its services beyond flooring into walls and ceilings, rounding out their ability to offer high quality solutions and Commercial Interior Services to all their customers.
Inside Edge Commercial Interior Services specializes in solutions for your floors, walls and ceilings. From recoating your ceiling tiles, to prefabricated casework, to nationwide flooring installation, we partner with you to deliver best in class quality products and services.