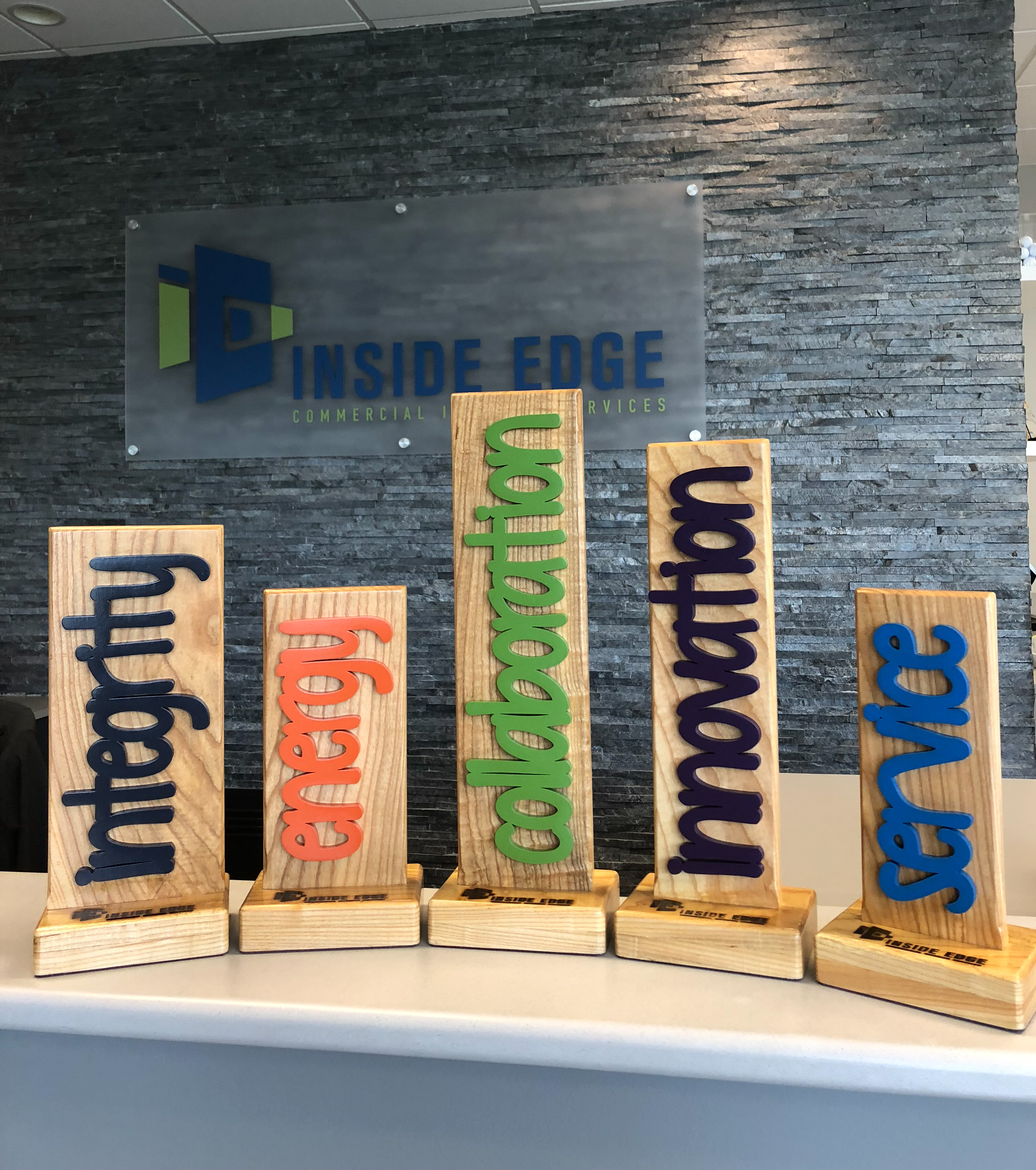 Inside Edge Launches Core Value Trophies
Our ESOP (Employee Stock Ownership Program) Committee just revealed an exciting new initiative!
At Inside Edge we have 5 core values: Integrity, Energy, Collaboration, Innovation and Service. Each trophy was handcrafted by our very own, George Praus and represents a value. A trophy will be awarded to an employee who is observed exhibiting that value in their daily work. After someone is awarded a trophy, it is their job to pass it on to the next employee that they observe exemplifying that value. We can't wait to get started recognizing our peers' efforts and cementing our values into our day-to-day operations!