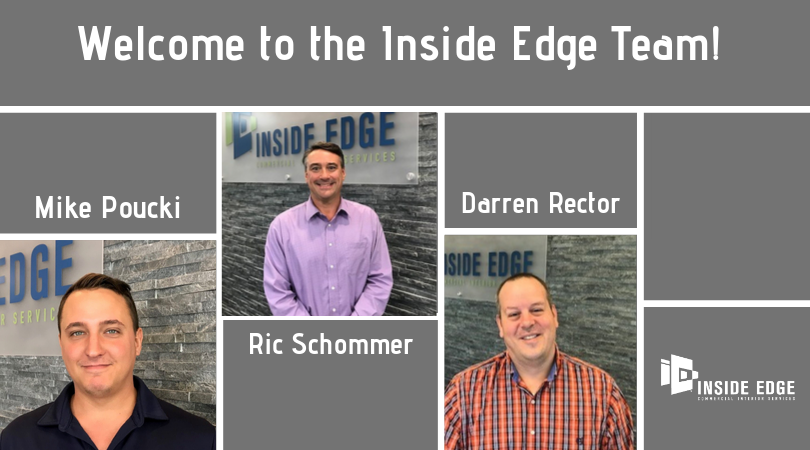 Welcome to the Inside Edge Team!
Inside Edge welcomes Mike Poucki, Darren Rector and Ric Schommer
Over the summer we welcomed 3 new additions to our ever-growing team: Mike, Darren and Ric! Mike joins our Safety Surface's team and brings years of experience in installing Life Floor tile. Darren is our new Front End Developer and has already made wonderful contributions to our IT team. Lastly, Ric's 20+ years of sales and business experience makes him the ideal fit as our Director of Business Development.
Inside Edge is thrilled to welcome all 3 to our team and is excited to see the great contributions they will make to our company!