Material Management
Let us take the hassle of Material Management and Logistics off your to-do list. With our nationwide presence, our experienced Inside Edge team works hard to make sure the right materials are in the right place, on time and on budget. We take great care in making sure you have what you need, straight from the manufacturer, and have the resources to safely store your materials nationwide.

Making Sure You Have What You Need

As your flooring partner, when we say that we can handle every aspect of the flooring process, this includes careful and experienced management of all the important logistics to help you avoid any delays to the completion of your projects. Inside Edge has established strong working relationships with the industry's top manufacturers and distributors. This enables us to get things done on-time and on-budget for you.

Straight from the Manufacturer

Established networks ensure that we get direct from the source pricing, reducing the overall cost of your project. Our procurement and logistic teams are experts at optimizing your time and dollars by consolidating and coordinating shipments all across the country. From factory to destination we track shipments and coordinate specific delivery instructions so that the right material gets where it's needed, when it's needed.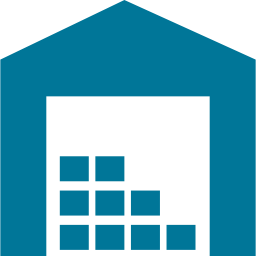 Material Storage & Logistics

One of the biggest issues customers face when it comes to sourcing products is the inability to house the large amounts of flooring needed for their project. Inside Edge has the resources to handle any logistical need. Project storage can be held at one of our many secure, network warehouses across the country.