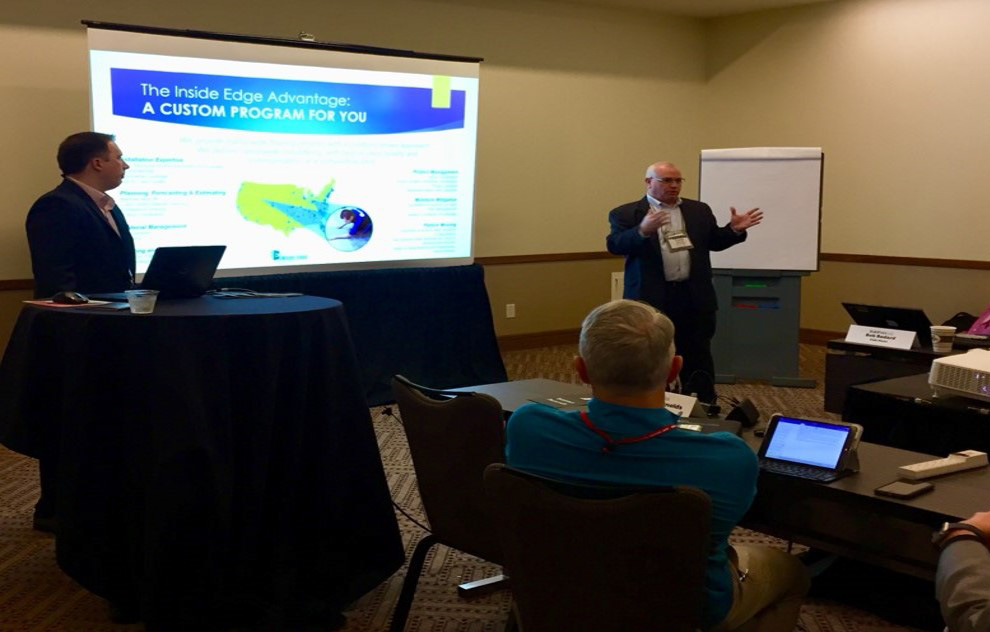 Buildpoint Tradeshow Recap
Pete, Joe, Torie and Kim represented Inside Edge at Buildpoint in Austin, TX April 22nd -25th.
BuildPoint 2018 was held this year in Austin, TX and as always, did not disappoint. BuildPoint brings together Retail and Supplier executives to forge innovation for the design, construction and renovation of Retail facilities. Inside Edge was represented by Pete Carlson, Joe Dovenmuehle, Torie Bonafede and Kim Murphy. The intimate boardroom presentations and 1:1 opportunities with customers allow us to understand Retailers' greatest flooring needs and challenges, helping us to provide them with the best solution for their situation.