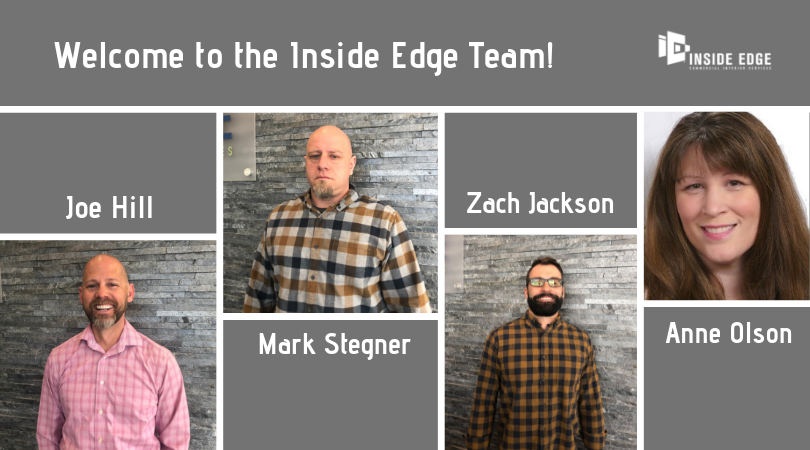 Welcome to the IE Team!
Inside Edge welcomes Anne Olson, Zach Jackson, Joe Hill and Mark Stegner
Joe Hill, Mark Stegner, Zach Jackson, and Anne Olson have all recently joined our teams this year. Joe & Mark will be a great addition to our teams as Project Managers. Zach is a part of our Account Manager team and Anne is joining our Human Resources department.
Inside Edge is thrilled to welcome everyone on board and excited to see the great contributions they will make to our company!