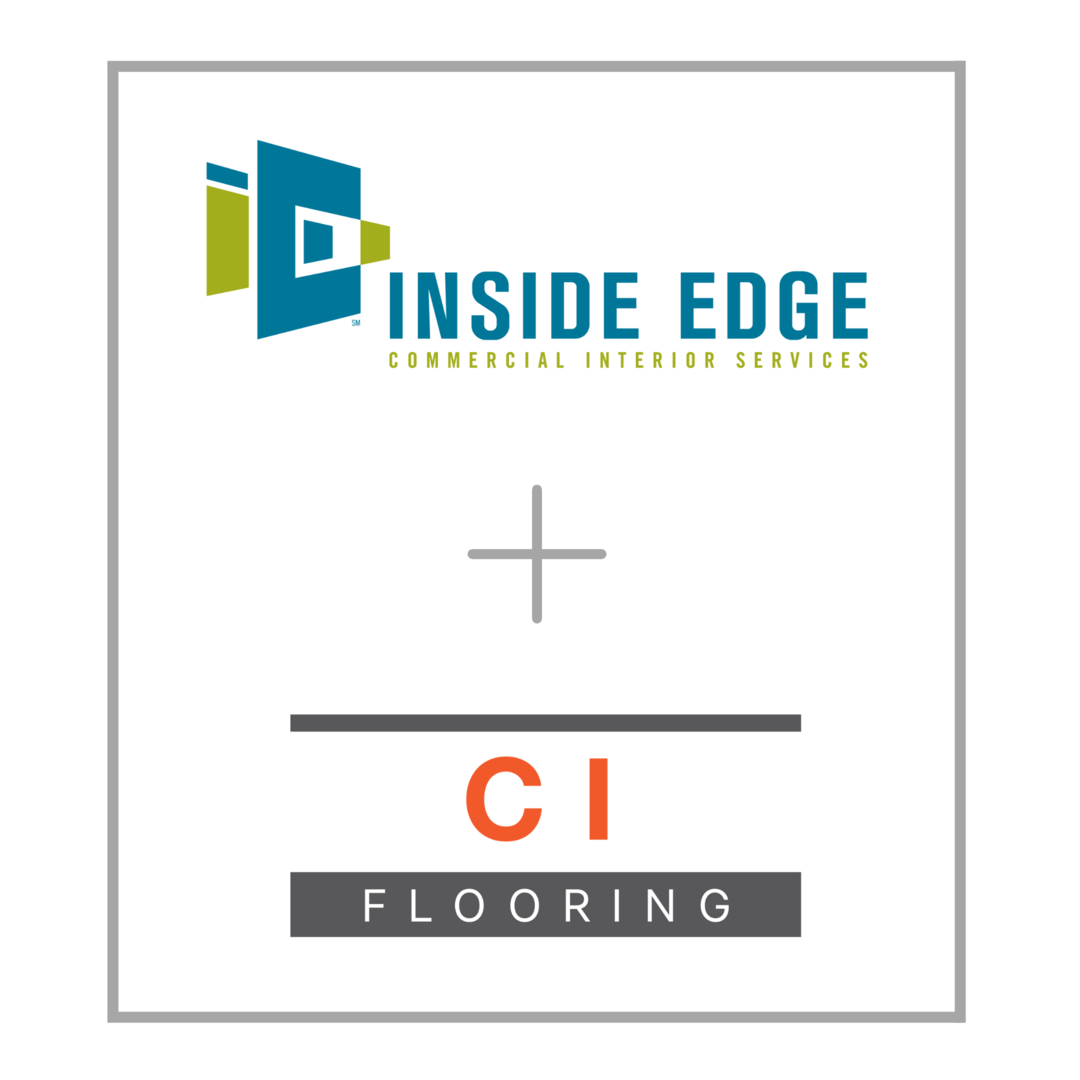 CI FLOORING, LLC AND INSIDE EDGE COMMERCIAL INTERIOR SERVICES ANNOUNCE A JOINT VENTURE
August 8th, 2022
Eagan, MN (August 8th, 2022)—CI Flooring, LLC and Inside Edge Commercial Interior Services announced today that they have entered into a partnership to create a premier customer experience within the commercial flooring industry.
Inside Edge is a national commercial flooring and project management company with nearly 20 years of experience and strong industrywide relationships.
The team at CI Flooring has spent 17 years servicing the greater St. Louis area by providing their clients with the highest standards of customer service encompassing product selections and design support, installations, project management, and post-installation services.
Garrett Bone, President of CI Flooring states, "Our team couldn't be more excited for this next chapter. We've been well established in the St. Louis market for years, providing flooring solutions for the area's largest commercial clients. Our partnership with Inside Edge will allow us to take our services and offerings to the next level."
Both companies honor a commitment to provide their clients with the best commercial flooring solutions for their space. "Inside Edge's vision is to reshape our Industry through passion, service, and technology. CI Flooring shares that same vision and we are excited to help support each other as we grow.", says David Moeller, CEO of Inside Edge.
________________________________________
About CI Flooring, LLC
CI Flooring is a premier commercial flooring installation company. Their combined decades of experience, professionalism, and care for their customers and their projects is what sets them apart from the competition. To learn more about CI Flooring, visit its website at: www.ciflooringllc.com
About Inside Edge Commercial Interior Services
At its core, Inside Edge is a national project management and flooring installation company, specializing in multi-site location roll outs with an expertise in retail remodel projects.
In recent years, Inside Edge has begun to expand its services beyond flooring into walls and ceilings, rounding out their ability to offer high quality solutions and Commercial Interior Services to all of their customers. For more information about Inside Edge, visit: www.iecis.com