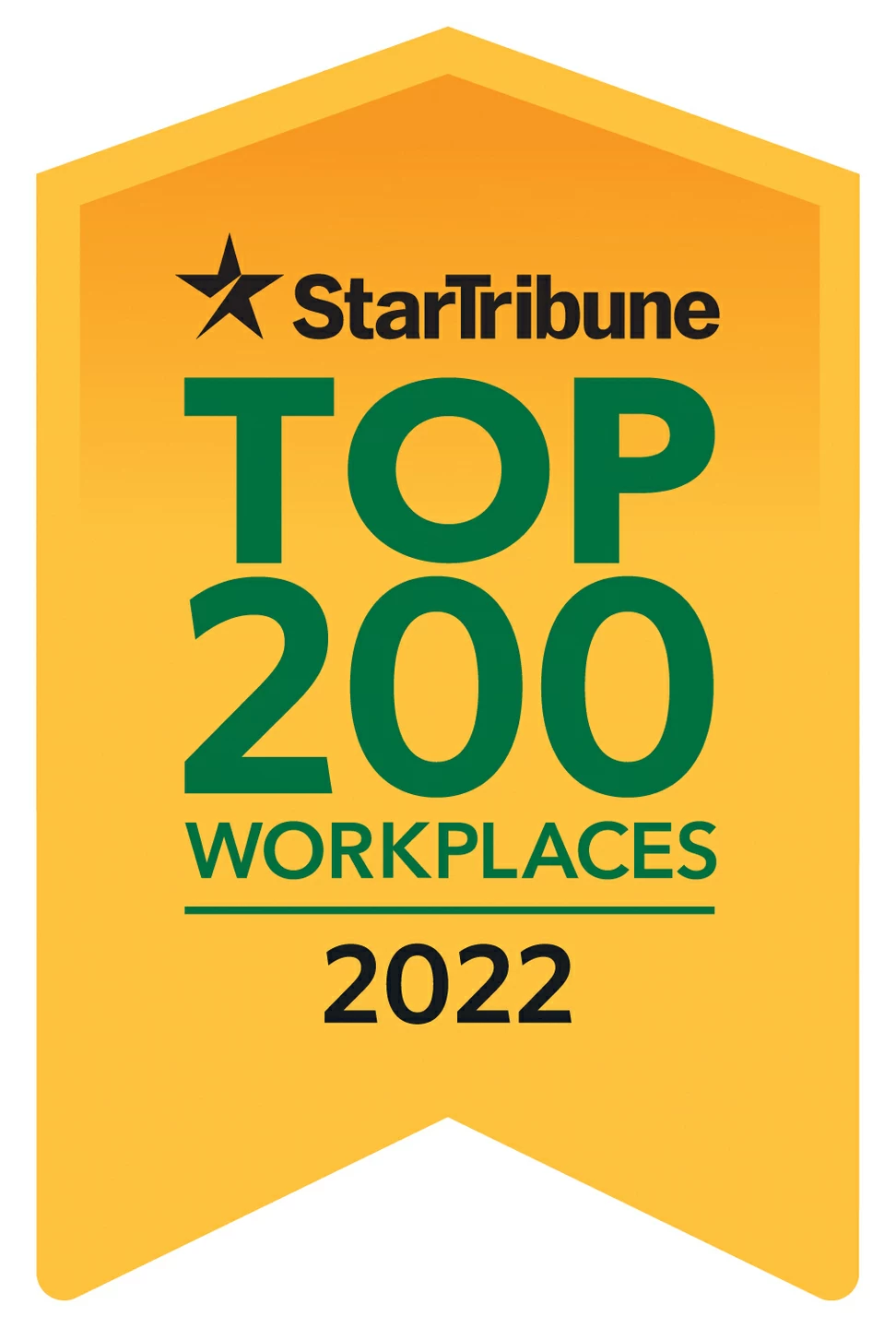 INSIDE EDGE COMMERCIAL INTERIOR SERVICES NAMED A TOP WORKPLACE IN 2022
June 20th, 2022
Eagan, MN (June 20th, 2022)— Inside Edge Commercial Interior Services, the nation's leading flooring installation and commercial interior services company, has been named one of the "Top 200 Workplaces" in Minnesota by the Star Tribune.
Top Workplaces recognizes the most progressive companies in Minnesota based on employee opinions measuring engagement, organizational health, and satisfaction. The analysis included responses from over 79,000 employees at Minnesota public, private and nonprofit organizations. A complete list of those selected is available at StarTribune.com/topworkplaces2022.
"We are honored to once again earn the prestigious title of Top Workplace in Minnesota." says Matt Cooper, President of National Accounts at Inside Edge Commercial Interior Services. "Our people are our most important asset and the drivers of our success. It's wonderful to hear back from them through the survey that they are excited by our company's direction."
In 2014, Inside Edge became a 100% Employee-Owned company, through the creation of an Employee Stock Ownership Plan (ESOP). While intended as a wealth building tool for employees, a cultural byproduct became the employee's "Ownership Mentality", seen collectively in their drive for professional growth, personal accountability, and desire to deliver unparalleled customer service.
"The culture at Inside Edge is unmatched. I have been with the company since 2013 and with all the changes and growth over the last 9 years, the one constant is our culture and our people.", says Jayme Sebastian, an Inside Edge Employee Owner. "It truly feels like a Top Workplace when you go in each day and work with a team you can count on professionally, and have fun at the same time while servicing our customers."
To qualify for the Star Tribune Top Workplaces, a company must have more than 50 employees in Minnesota. Over 4,000 companies were invited to participate. Rankings were composite scores calculated purely on the basis of employee responses.
________________________________________
About Inside Edge Commercial Interior Services
At its core, Inside Edge is a national project management and flooring installation company, specializing in multi-site location roll outs with an expertise in retail remodel projects. Recently Inside Edge has begun to expand its services beyond flooring through the acquisition of market experts in ceiling tile restoration (ProCoat Products, Inc) and prefabricated walls (revolv+). Now, with just one call, customers have access to experienced solution providers for all their commercial interior needs.